Copywriting
Copywriting services
Your message works smarter with our copywriting services and marketing communications.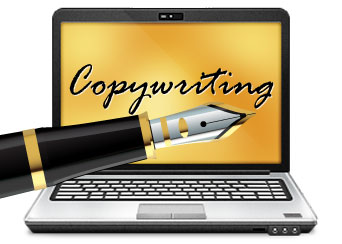 Do you struggle to find the right words to promote your business? Do you know how to put together a message that converts your visitors into buyers? Is your website optimized for search engines? Have you written a marketing communications plan for your business?
Those questions are legitimate and easily managed with the help of a professional copywriter. We find the right words for your business and write clear and compelling copy that attracts attention and inspires action. Our experience in marketing, communications and professional writing means that we know what works.
Have a website? That's great. Does it look good? That's great too. Are the words working hard and getting the attention they need to stimulate action? If you're not happy with your website's content and feel it needs some work, engage the services of a professional copywriter.
There are many other marketing and promotional materials we handle - brochures, sales letters, social media, media releases - the list goes on. Never again worry about finding the words to promote your business.
We do it everyday - We'd be happy to help you too.

Web copywriter/web content writer
Creating (or re-write) copy for your website, articles, blog's, social media, online ads and more.

Search Engine Optimization copywriter (SEO copywriting)
Writing that incorporates requires words and phrases for search engines - and gets more of the right people clicking and buying.

Email newsletter/marketing copywriter
Messages that entice your email audience to open, click, buy and share with friends.

Print and advertising copywriter
Online words may be the specialty of the house, but clients rave about our tasty brochures and print ads too.

Video and audio scriptwriter
Scripts for your training videos, website videos, YouTube clips, CDs, DVDs, etc.

Writing projects that defy any standard label
We've written everything from web pages for CEO's to full page print advertisements and script for web videos. If it involves the English language, we can write it for you.